This website is taking a short break. Here's some of our highly recommended accommodation in
Olongapo City

. Don't hesitate; go over to the official website and Book now!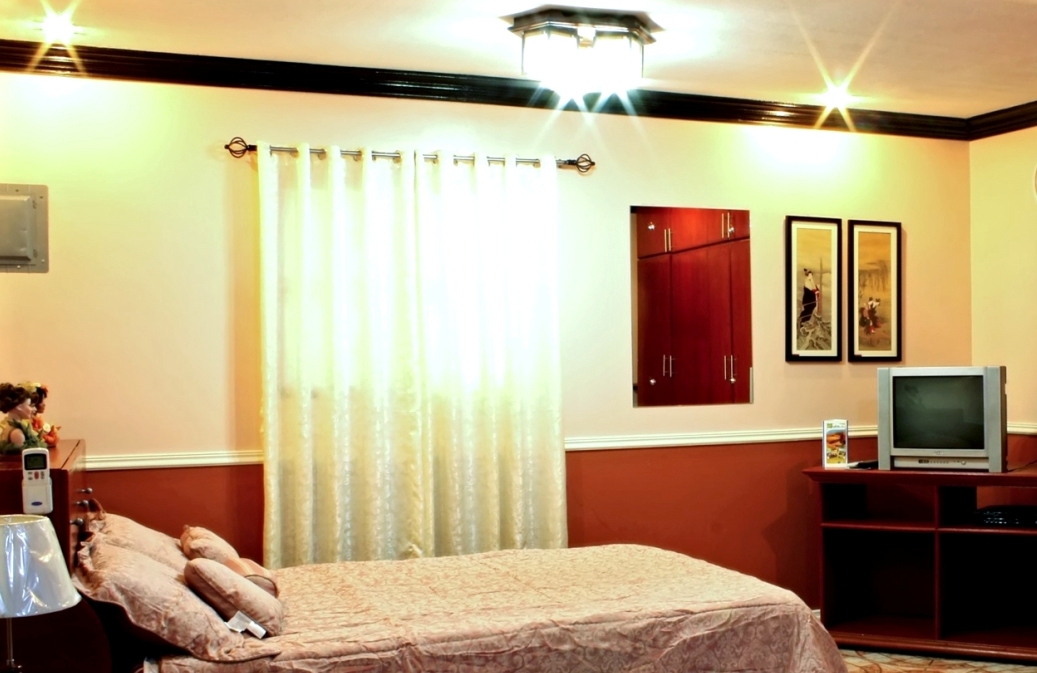 Welcome to Sanjaha Inn Olongapo City, our modest place of fine hospitality, inviting accommodations and tasty treats! No matter where and when you travel, Sanjaha Inn will make your trip a great value and experience. We made our rooms homey, you never feel far from your home. Here the facilities in the rooms are air-conditioned, hot and cold shower, safety deposit box, 24colored TV with cable, kitchen are with kitchen facilities, dining table and mini bar. Guests have nothing to complain. Guests who stay for a longer term enjoy other facilities such as: Room service from 7 AM to 7PM, On call Massage, Coffee vendo machine available at the front desk, and internet connection. Parking space is available and its first come first serve basis. SanJaha Inn made almost everything convenient for you. We are located in Gordon Ave. New Asinan Olongapo City, close to Pag-asa wet and dry Market. 7 minutes walk to city shopping malls, the famous night life of Magsaysay Drive, and the old Subic Naval Base. You really don't need to go far everything is just within your reach.
rates from PHP 1,500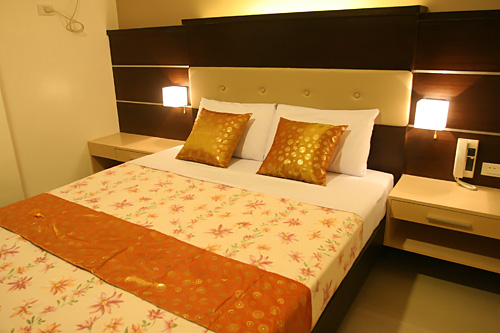 Olongapo Travel Lodge offers modern-designed rooms at a very affordable rate. We are located at the heart of Magsaysay Drive where restaurants, shops and bars are just outside the doorstep. SM City Olongapo and Horbor Point, Subic Bay Freeport Zone are only walking-distance away. Our hotel room's ambience will definitely soothe you from the moment you enter the vicinity. All rooms are fully air-conditioned with FREE Wifi connection. Book from our three different room types: Queen, Twin and Family Rooms. There is a food and beverage service available from 10AM to 12MN.
rates from PHP 1,600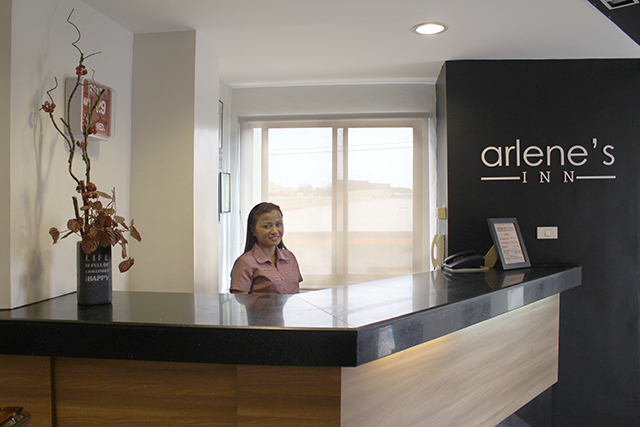 Looking for a place where you can stay the night and prepare for your next day's adventure and activities? Arlene's Inn is perfectly situated few minutes away from Victory Liner Bus Olongapo Terminal where most of the local and foreign tourists drop off to experience the extreme experience and relaxing accommodation while in Subic, Zambales. Arlene's Inn is ideal for both solo, duo and group budget travelers who are in dire need of place to stay while in Olongapo City, it is surrounded by multiple dining options to satisfy your cravings like Andok's, Chowking and Jollibee. Arlene's Inn offers budget-friendly and relaxing accommodation 20-minute drive away from Ayala's Harbor Point, SM Olongapo and Tree Top Adventure. To provide you less hassle travel experience in Olongapo City, we accept advance online reservations open 24/7 to accommodate your needs. It doesn't have to be expensive, we take pride in our service and we would be humbly accept and accommodate you from the moment you arrive to our vicinity.
rates from PHP 1,120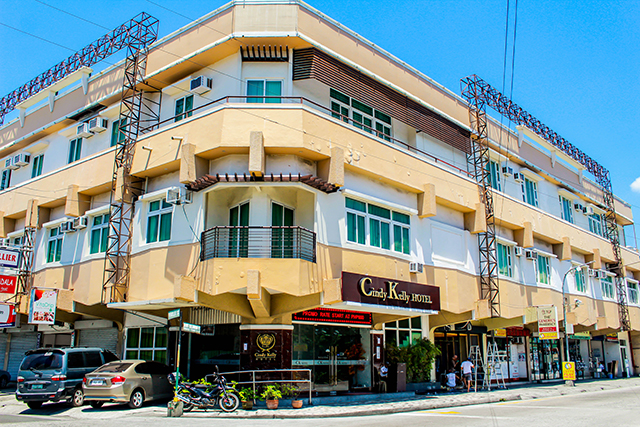 Cindy Kelly Hotel offers a perfect sanctuary for all travelers who are looking for comfort and relaxation amidst the fast paced life in the city. Every room is designed to meet the needs of every guest who are bound to be pampered by quality service. Rooms are equipped with a work area and other modern amenities suitable for both business and leisure travellers. It has a Conference Room perfect for meetings and corporate events.Cindy Kelly Hotel is located near SM Olongapo and walking distance to Subic Bay Freeport Zone. It is very accessible to restaurants and bars in the city.
rates from PHP 1,760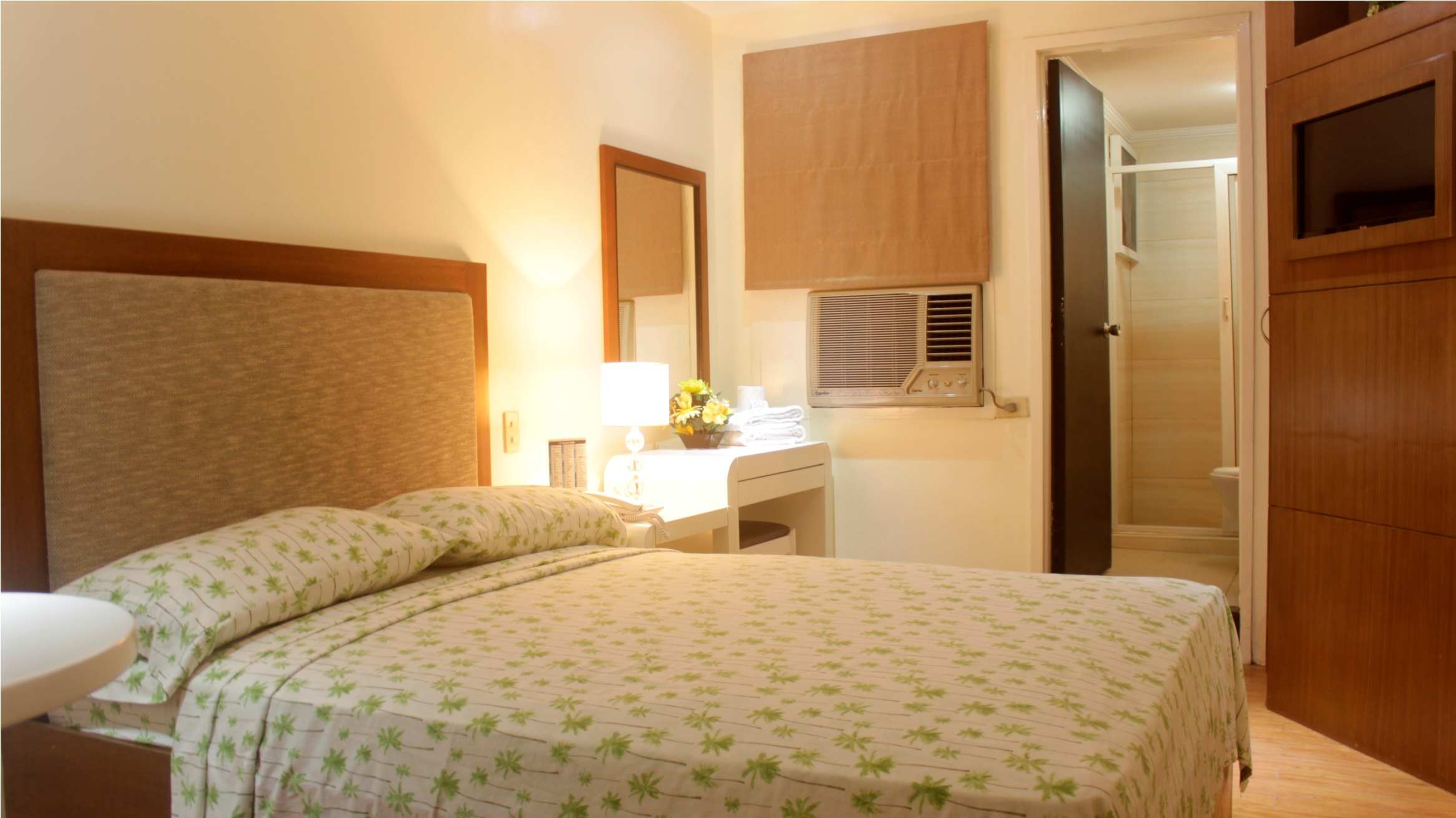 A place where you can stay with relaxation and comfort without spending too much. For lowest rate, excellent service, comfortable rooms and amenities made only for you. Experience Filipino Hospitality where amenities are designed for your comfort and convenience.
rates from PHP 1,400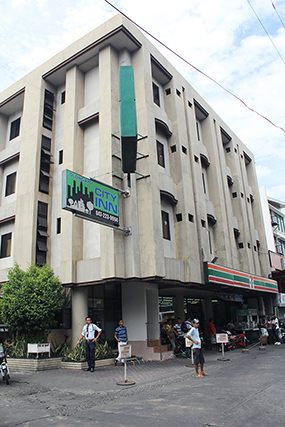 City Inn is a budget-friendly hotel that offers affordable room rates inclusive of in-room facilities and 24-hour security and to ensure that you'll have the best travel experience in Olongapo City, we now accept advance hotel room booking. Our 4-storey hotel is ideal for both leisure and business travelers seeking for a place to stay while enjoying the picturesque nature attractions in the province and set of activities you can explore in Subic, Zambales. Perfectly situated in the business district of Olongapo City, City Inn Hotel offers 37 well-appointed rooms with complete amenities to provide you comfortable and homey-feeling accommodation experience with us.
rates from PHP 1,010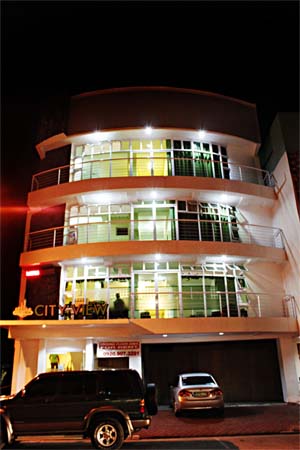 City View Hotel located along the entertainment strip of Olongapo where guests are welcomed to an impressive lodging and a retreat that they will surely adore. The hotel provides guests direct way into the energetic commotion of Magsaysay Drive's nightlife. With 3 delectable room types to choose from outfitted tastefully with modern amenities to make every guest stay cozy. Each room is equipped with air-conditioning, 32" inch flat screen LCD TV with cable, refrigerator, telephone, electric kettle, mini bar, private bathroom with hot and cold shower. Wi-Fi access is available in the lobby, a lounge area is available for you to lie around while you surf the internet. City View Hotel is perfect for locals and visitors that are yearning for a night of good slumber after a good time. With various bars and restaurants, Shopping Malls and Harbor Point are just in the surrounding area.
rates from PHP 1,800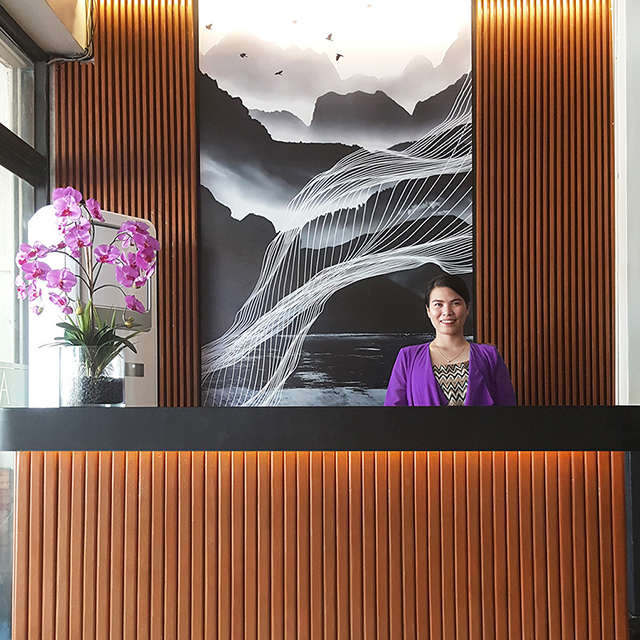 Asiana Hotel is a newly renovated Boutique Hotel situated along Gordon Avenue, Olongapo, a short distance from the Subic gates, SM and Ayala malls. The hotel is just a quick drive from the Subic Bay Convention Center, Royal Duty Free and Inflatable Island, making it perfect for a leisure or business stay. Our clean Asian-inspired rooms provide a cozy and quiet atmosphere so you can relax and unwind after a busy day. Have a sumptuous dining experience at our on-site restaurant. Sefina's Bakery-Cafe offers home-cooked comfort food, specialty drinks and a wide selection of desserts. Asiana Hotel provides the perfect combination of comfort and value, with a warm and friendly service for a truly unforgettable experience.
rates from PHP 1,500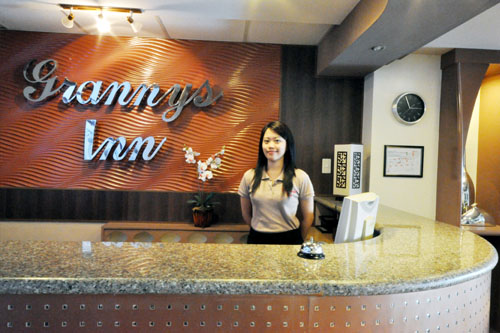 Find style and sophistication in every corner of Granny's Inn, a place of relaxation and comfort right in the center of the busiest places in Olongapo. With 15 well-appointed air-conditioned rooms that are designed tastefully to meet utmost comfort, with amenities like Flat screen TV with Cable, private bathroom with hot and cold Water/ Shower, Electric Kettle with cup and saucer, coffee table for two persons, and basic toiletries. Granny's Inn is a very practical choice when it comes to budget-friendly accommodation that's near SM Olongapo, Subic Bay Freeport Zone, and Harbor Point Ayala Mall.
rates from PHP 1,250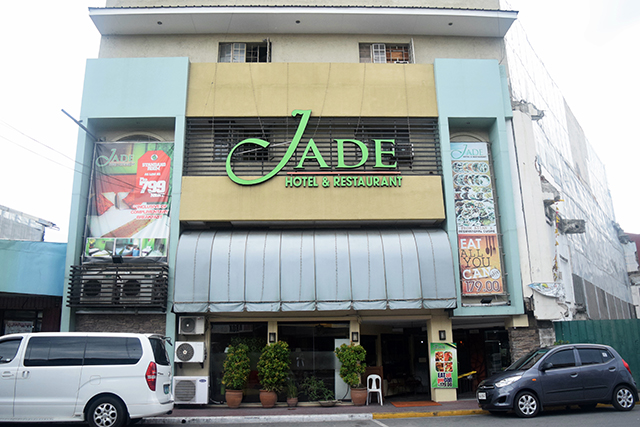 For today's world travelers Jade Hotel & Restaurant is a budget hotel that offers modest and furnished guestrooms best choice for both business and leisure guests with its strategic location. We are perfectly situated right in the heart of the city: Magsaysay Drive East Tapinac, Olongapo Zambales. Each room features the most important amenities that will definitely inspire you to relax and enjoy your accommodation in Olongapo City such as: 1 Single Bed/Queen Size Bed, Air-conditioning, cabled flat-screen TV, private bathroom and toilet with hot and cold shower and free WiFi access. Our rooms can accommodate 2-4 occupants per night. Accessibility For guests who'd love to visit the key landmarks and other places of interests in Olongapo City, Zambales, Jade Hotel & Restaurant Olongapo is only 5 minutes away from SM Olongapo and 10-minute drive to Ayala Harbor Point and Subic Bay Freeport Zone. Our hotel is surrounded by live acoustic and classy bar, a great place to stay for party goers and fun enthusiasts.For nature tripping and engaging activities, our hotel and restaurant is located only 11 minutes drive away from Tree Top Adventure Subic. Features For special events we have Eat-All-You-Can Restaurant that serves mouth-watering International cuisine and dinner buffet in very affordable rates. Other facilities and services include: 24-Hour Room Service, 24-Hour Front Desk and Complimentary WiFi access. Instant Online Reservation For less hassle vacation every holiday, weekend and peak season, we accept advance online booking with our friendly customer service representative that are more than willing to assist you. For affordable and accessible accommodation in Olongapo City, Jade Hotel and Restaurant is your one-stop destination.
rates from PHP 799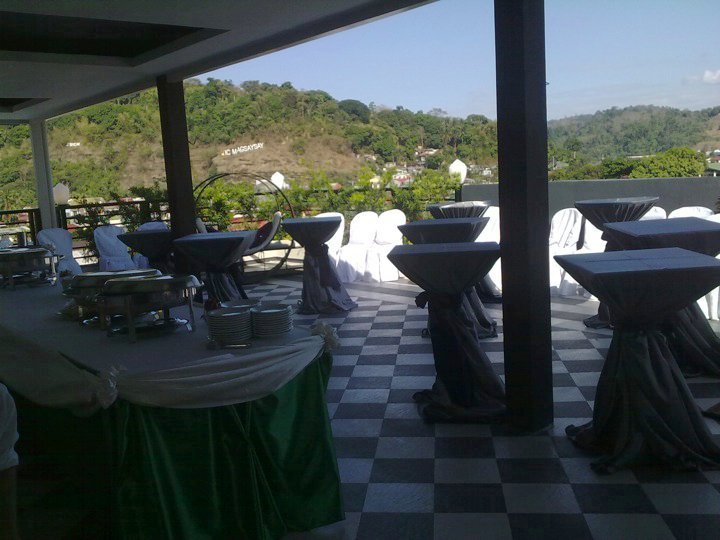 Spacious lobby, rooftop penthouse, cabled tv, hot n cold shower Micro Star Inn is a classy and fashionable hotel inn, very accessible near city's top tourist spots located in the heart of Olongapo City. Way back in 2014, a new management took over and renamed it to Micro Star Inn which originally established in 2010 concealed by its former name Essensa Inn. Really a perfect choice for travelers as it offers different accommodation types. All rooms are fully furnished and equipped with air-conditioner, hot and cold shower, cabled tv and room telephone. Furnishings included a contemporary writing desk, comfortable king and queen beds topped with fluffy white linens. Along with, chic bathroom arrayed with tile designs, included a walk-in shower and bath tub, a counter sink, a large wall mirror and comfy-smooth white towels. "Rooftop Penthouse" Surely a superb place, suitably for all kinds of events. Let our hotel inn be your home away from home! "Easy as 1, 2, 3 . . ." Micro Star Inn partnered with Gotodo - a very secure cloud-based solutions and a revolution in online travel services. You may now book more secure, easier, faster and smarter! We strive to deliver the most outstanding lodging facilities and services for our guest.
rates from PHP 700